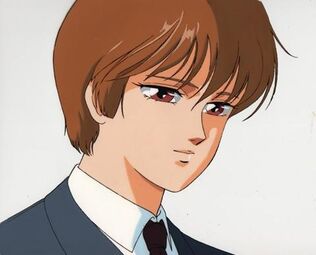 Background
Edit
A principal character in the second OVA episode, Kei Yuzuki came from a wealthy family who has great expectations for him. Many of the girls at his school, especially Miyu, are entranced by this handsome lad. But lately, his grades have been slipping, and his often-absent mother and his brother are pressuring him to get better.
Everything changed, however, when he met Ranka. Somehow, he seemed to sense that the shinma was powerful, so he pleads her to somehow keep him from growing old and dying. But later, he professes his love for her - and Ranka soon finds herself falling for Kei as well!
Voice Actors
Edit
JAPANESE - Ryo Horikawa (堀川 りょう)
ENGLISH - Micheal Granberry
Ad blocker interference detected!
Wikia is a free-to-use site that makes money from advertising. We have a modified experience for viewers using ad blockers

Wikia is not accessible if you've made further modifications. Remove the custom ad blocker rule(s) and the page will load as expected.